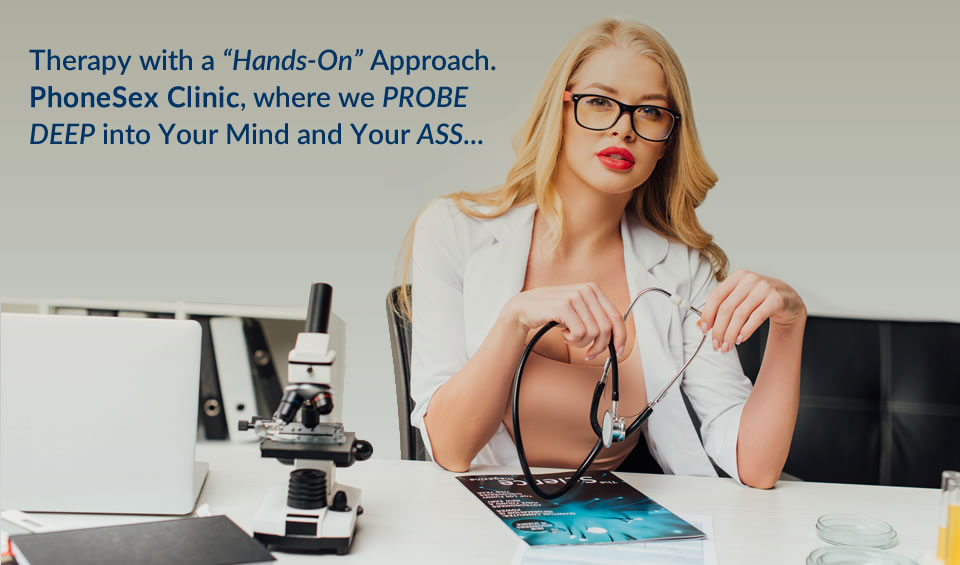 Welcome to PhoneSexClinic. Where The Doctor Is Always in, and our Nurses Make Housecalls.
Phone Sex Therapy Sessions - Raw Hardcore and Uncensored Sex Advice Hotline.
You are not alone, with those twisted depraved thoughts that haunt you and steal your sleep.
PhoneSexClinic and it's staff are here to cater to all you chronic masturbators…
We can explore your perversions in a number of ways:
ROLEPLAY - EROTIC HYPNOSIS - EXPLICIT TALK THERAPY - REGRESSION - FANTASY INDULGENCE.
You ask who calls us, and what do they talk about?
We have experience in it all:
ABDL, Infantilism, Mommy, Family Fun, Cuckold, Milf, Cougar, Ageplay, Rough Play, Anal Training, Crossdressing, Feminization, Humiliation, Blackmail, Money Slavery, Financial Domination, Medical Play, Toilet Play, Bondage, SM, Smoking, Castration, Tease and Denial, Extreme Ageplay, any and all fetishes, kinks.
WE DO TABOO